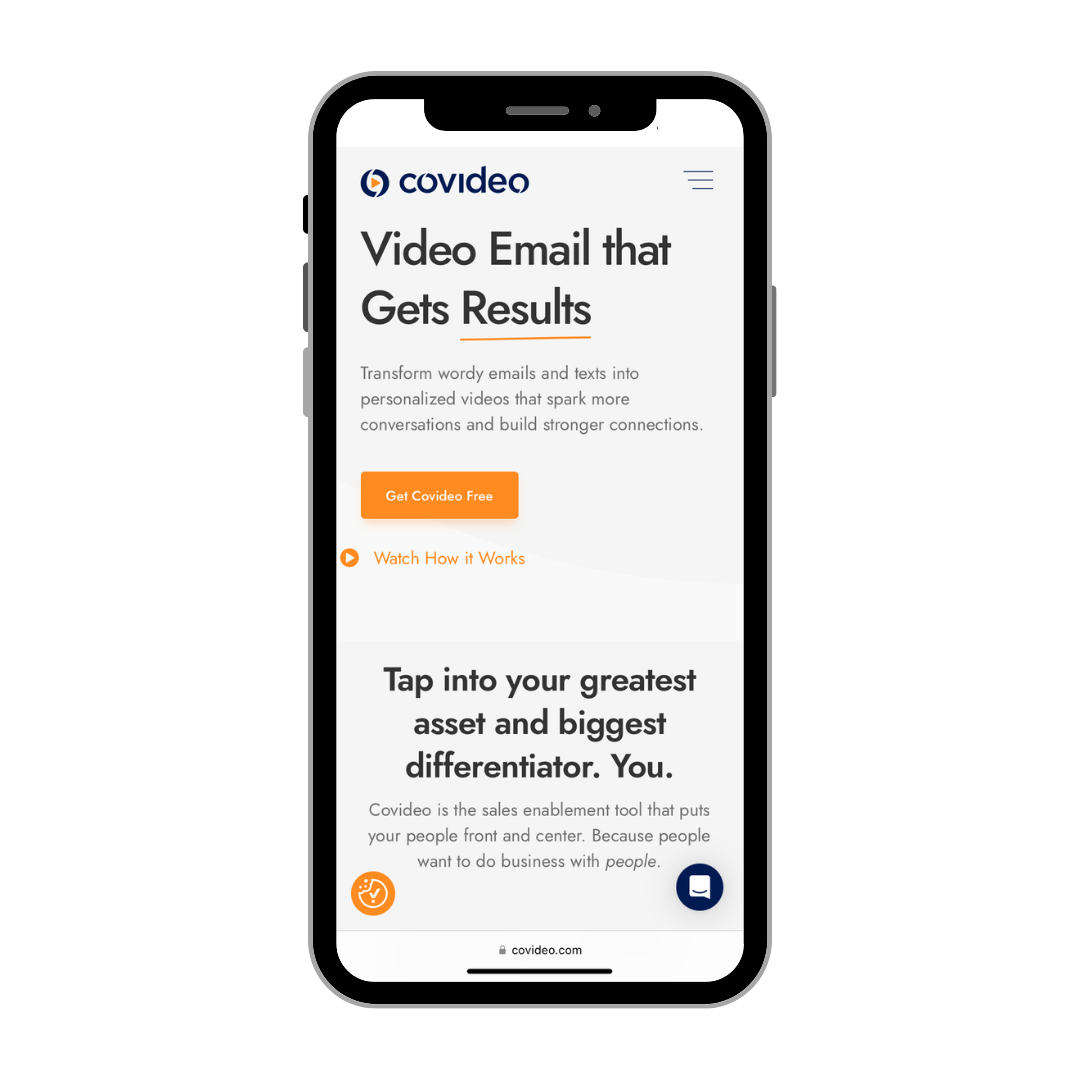 COVIDEO (MARTECH)
Revamped UX for #1 video messaging tool
Our design improvements resulted in higher user engagement and overall better user experience.
Covideo, video messaging tool for 10,000+ brands
Covideo is a go- to messaging platform used to record and send quick, personalized videos that help companies convert more leads, shorten the sales cycle and close more deals.
We got introduced to Covideo on a design meetup, where our lead designer delivered a presentation on a scientific approach to improve user experience. At that time, Covideo didn't measure their platform's UX performance and was struggling to acquire new customers.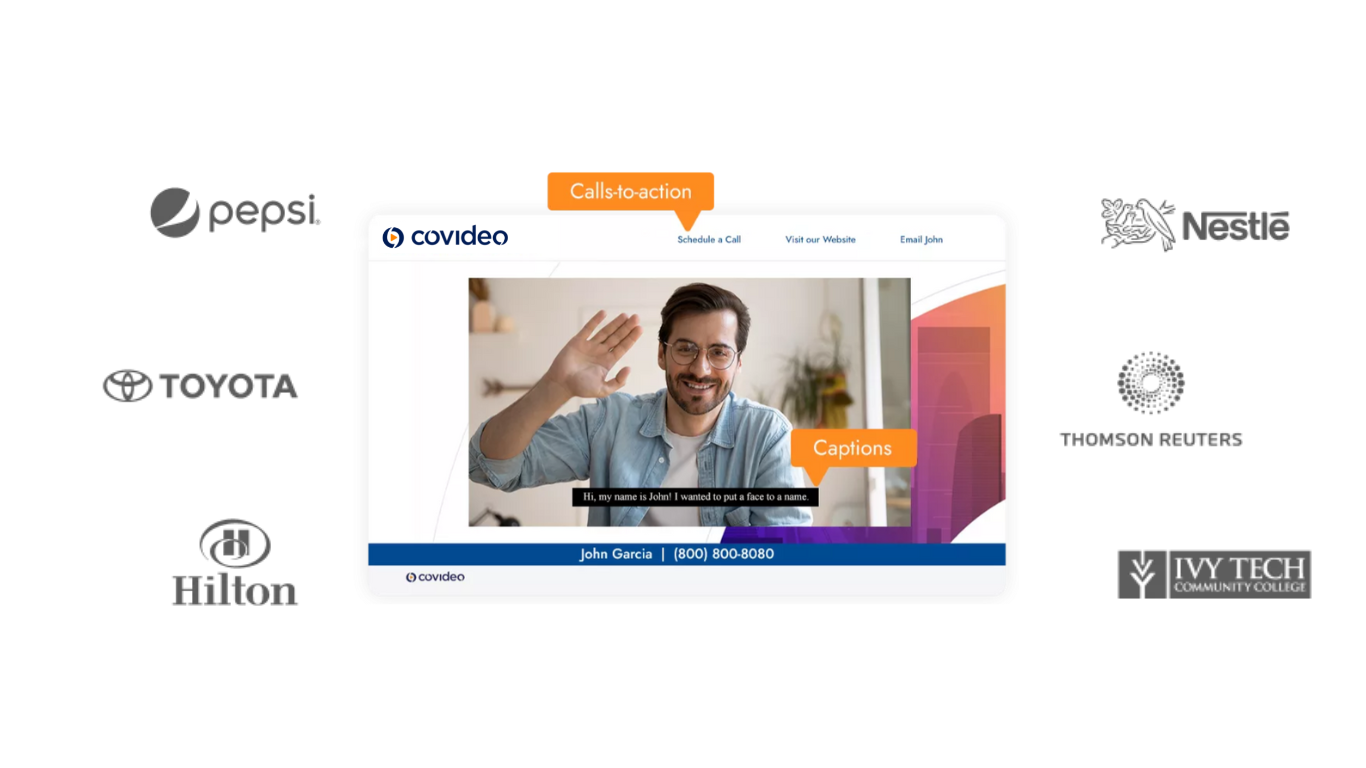 Scientific approach to UX
Initially, we were hired to help Covideo prepare the design of new features to attract new users. However, when we took a closer look at their platform, we suggested to first analyze the available user analytics. We quickly identified that Covideo's metrics didn't capture the entire story of a user's journey.
After implementing conversion rate metrics, we discovered that Covideo's main challenge was their churn rate. More than 87% of newly registered users remained on the platform up to only 2.5 minutes, thereby completing only 30% of a successful customer journey. Our lead designer and product manager contacted new users and conducted several usability tests.
We discovered that users complained about the platform not having certain features, which, in fact, were available on the platform.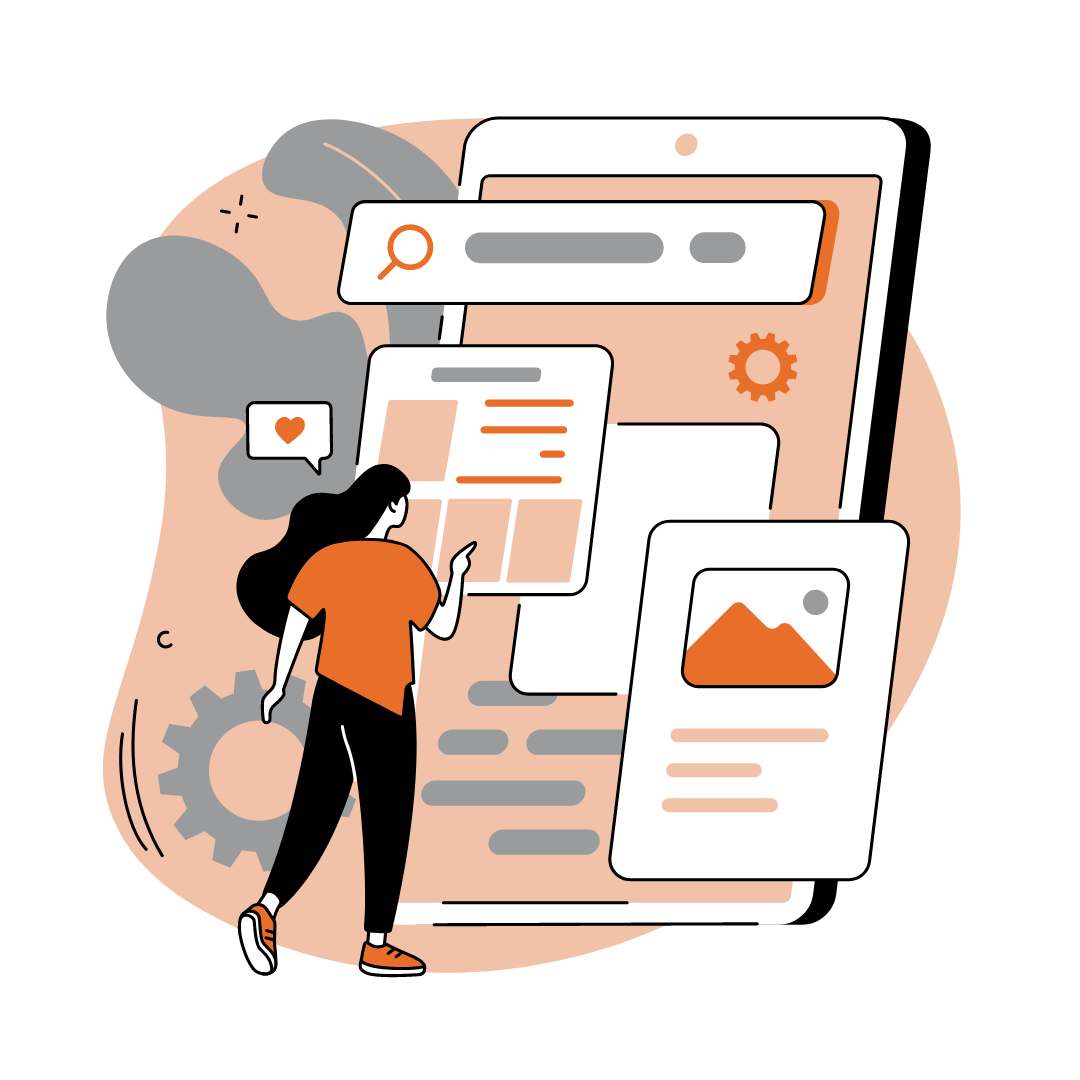 Systematic decluttering of the UI
Usability tests enabled us to understand the root causes of the high churn rate. This led us to start with methodical cleaning of UI.
The components that were thoroughly revamped included
Video customization panel
Analysis board for users,
A couple of smaller, but effective tweaks in the user navigation.
Results? We believe Covideo's post-revamp G2 reviews speak for themselves.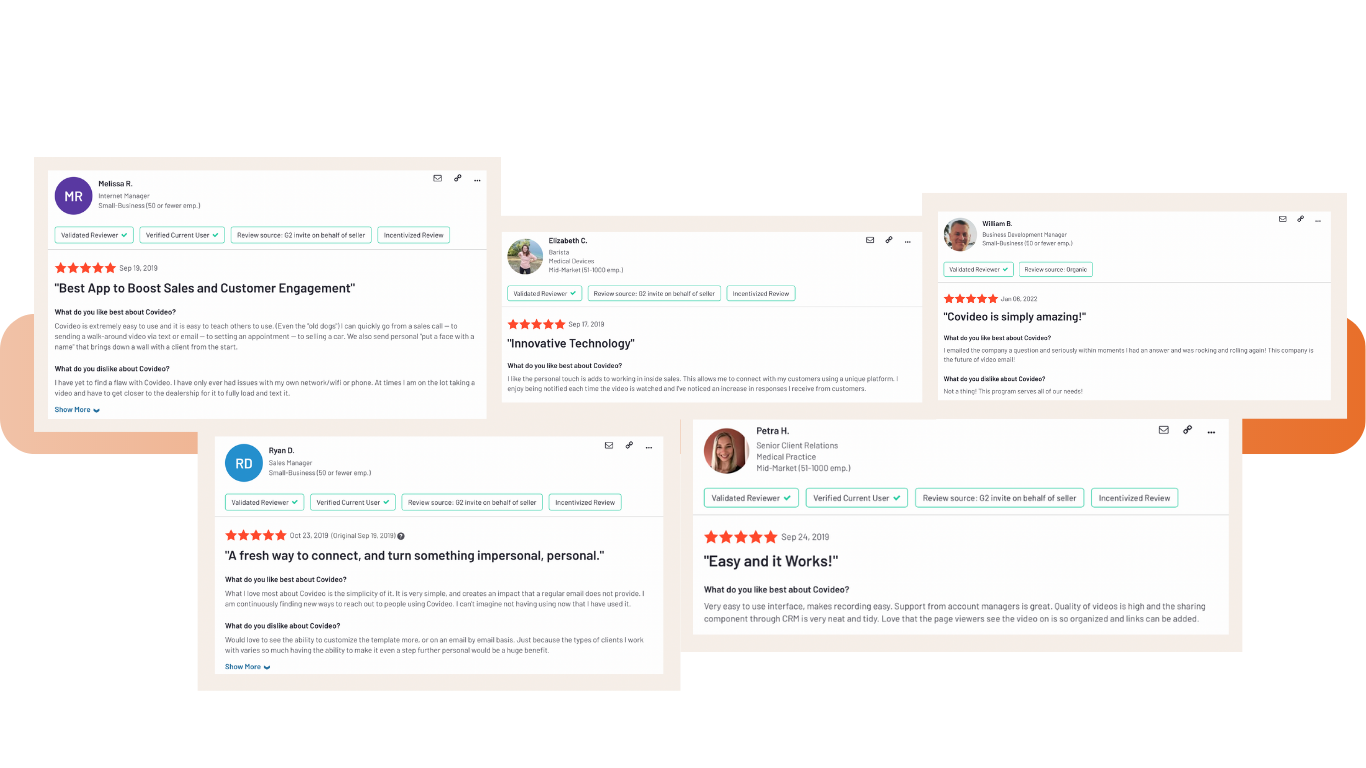 Results
UX
Framework for tracking actionable metrics
UI
Redesign of the complete interface
CUSTOMER SATISFACTION
4.8 / 5 on G2 Reviews
Overall, the actionable results of our design venture were highly beneficial to Covideo, and helped them achieve their business objectives by providing a better user experience, increasing engagement and revenue, as well as enhancing their brand image.