Company Culture
Infobip Shift from the perspective of an HR Specialist
This week, we got together and headed off to Infobip Shift, the largest IT conference in Croatia. It attracted more than 4000 attendees with more than 60 presenters from all over the world.
During the conference, we enjoyed interesting talks, met with people from industry, grabbed delicious snacks and had loads of fun. So jump in let me show you what caught my attention!
Back to the future
From the moment we finished our registration & checked-in on Monday morning, we had a feeling we stepped into the future. A part of it was because of the DeLorean we immediately spotted at the Productive stand, but another part was because of the high tech atmosphere that was emanating from every section of the venue.
So we mingled through different stands to get the sense of that atmosphere… which was quite an experience as people were arriving in large numbers. After a quick breakfast, we happened upon a Barcaffe stand – and were pleasantly surprised when their representative asked if we wanted our photo printed on the coffee? Well, don't mind if we do!
After that, we headed to the Main stage for the opening ceremony and did a (now) obligatory wave to stretch and get some of that positive atmosphere into their bodies.
Rapyd was also in charge of the "futuristic" atmosphere with their spaceship that just popped out awesome prizes in a manner of "everyone's a winner". While some got cool merch in the form of bags and socks, others rode out on their new hoverboards… but everyone got out with a smile. And apart from the prizes, attendees got to enjoy some great talks in their area.
About those talks
Apart from the main stage, there were 6 other stages, each with a different topic.
DevEx
Web
Tooling
Cloud Native
Startup
Web3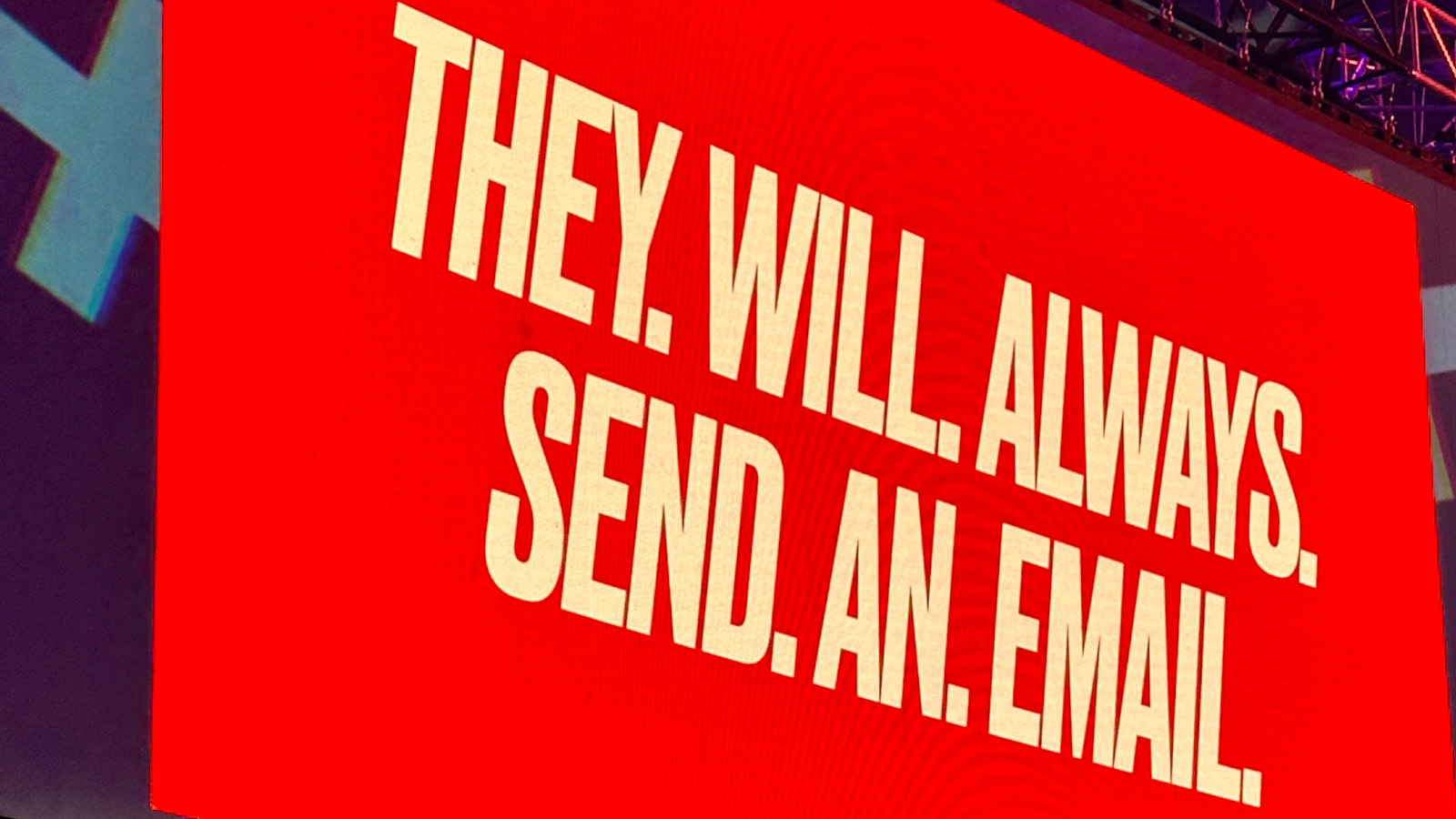 To point out just a few of the speakers, we should first mention Kitze, the founder of Sizzy. He managed improvisation like a ninja in the first few minutes while he battled some technical hiccups. Kitze taught us how hard work in the end really pays off if you don't give up on your ideas. Plus, we got a great recommendation for a cherry tomato slicer, as a useful tool. 🙂
Another amazing talk we got to hear was the one by Grace Francisco from Cisco. She described to us her unusual career path and encouraged us not to limit ourselves to a career we think is expected from us, but rather shift and change every once in a while, push ourselves out of our comfort zone to get a reward in the future. Changes that happen should be looked at as opportunities. Her great advice was to do a retrospective on our careers every once in a while, to see if we're moving in the desired direction.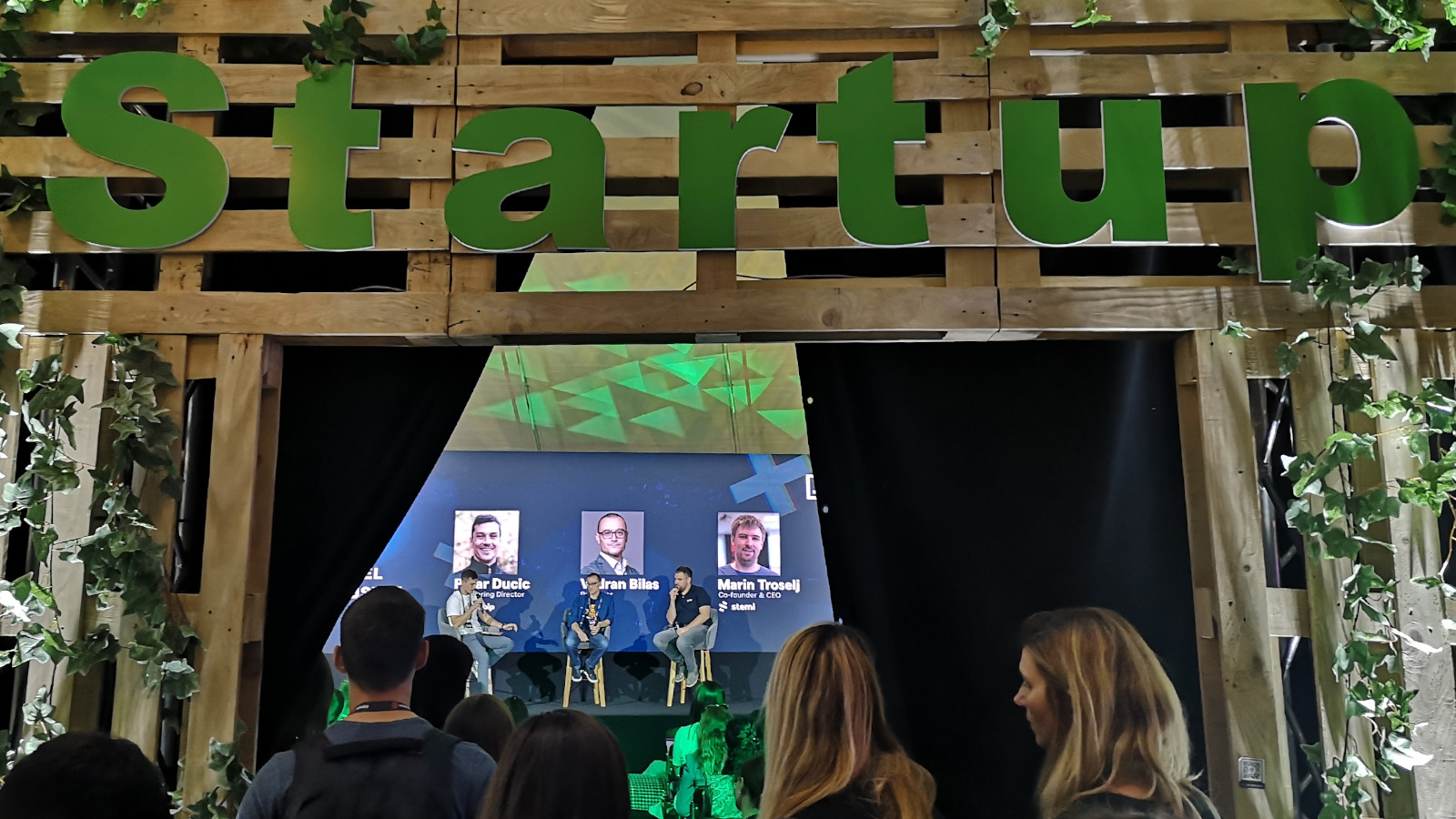 Startups and VC capital
A thing that really caught our attention was the Startup stage, as it had a number of great group talks. We caught quite a few success stories from a few founders of the Infobip Startup Tribe, and we also learned a lot about their challenges, missions and plans for future development.
One of the highlights from the conference was the VC Session panel with investors Jan Habermann from Credo Ventures, Jure Mikuž from South Central Ventures and Krisztian Gyepes from Elevator Ventures. Their panel was filled with hot topics about regional and global investments.
This stage also served as a podium for to-the-point 3-minute pitches from some of the most promising startups from the Infobip Startup Tribe. Their pitches were judged by the "strict but righteous" committee which consisted of Tunya Irkad from 500 Global, Božidar Pavlović from AYMO Ventures and Darko Butina from daFUND.
Some great stories were presented and we're really interested to see how these companies will develop further!
Networking and leisure
Between the talks and the pitches, there were a bunch of opportunities to meet different interesting people from the IT industry. You could catch a word with some of the rockstar presenters just by casually walking around the garden area, or over a delicious lunch made by Picnic – mingle & fun.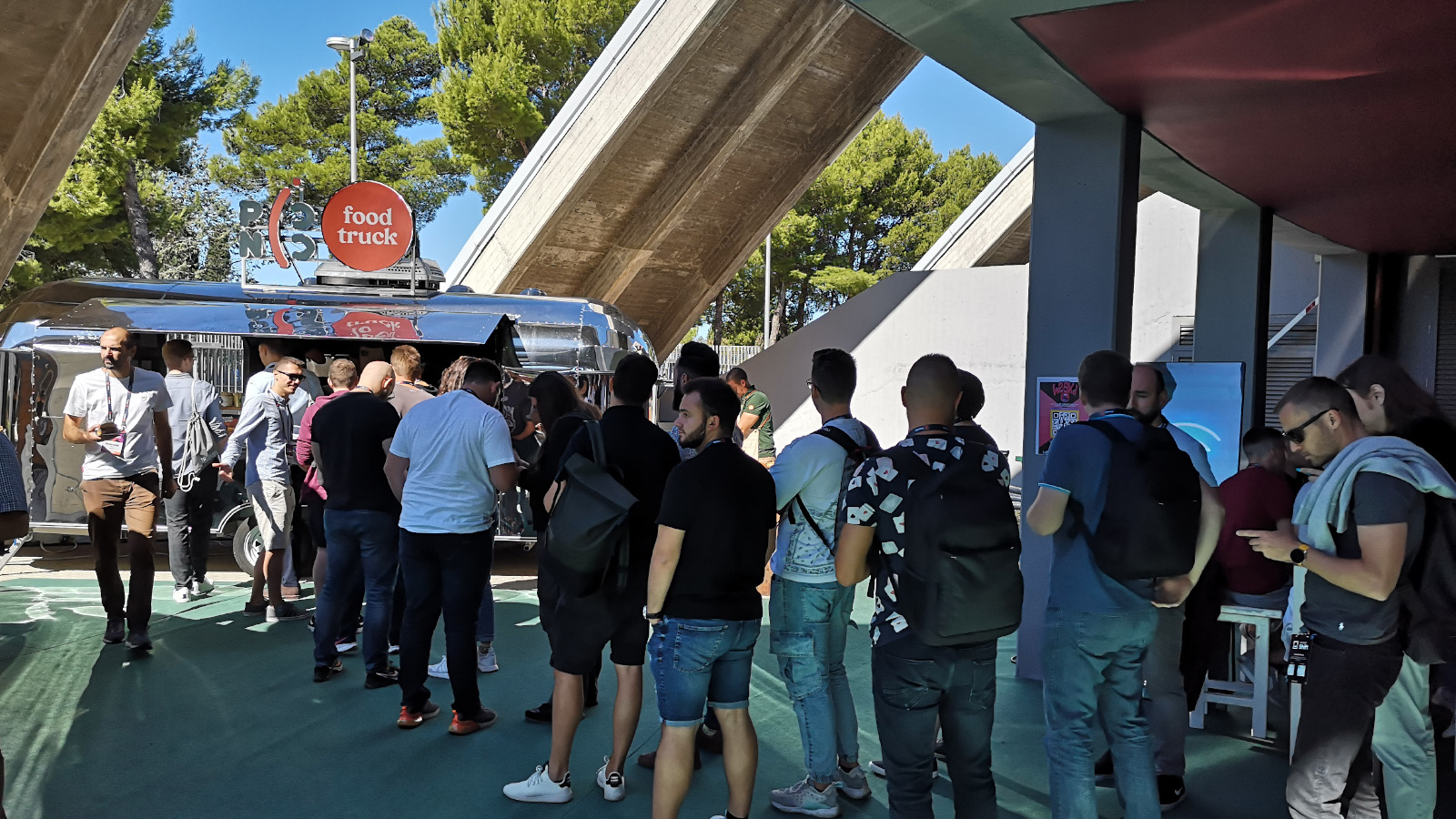 In addition to them, there were also a couple of master networkers who proved to be the most popular attendees of the conference – of course, we're talking about the bull terrier Mile, and Stipe the corgi who was also one of the sponsors of the conference. 🙂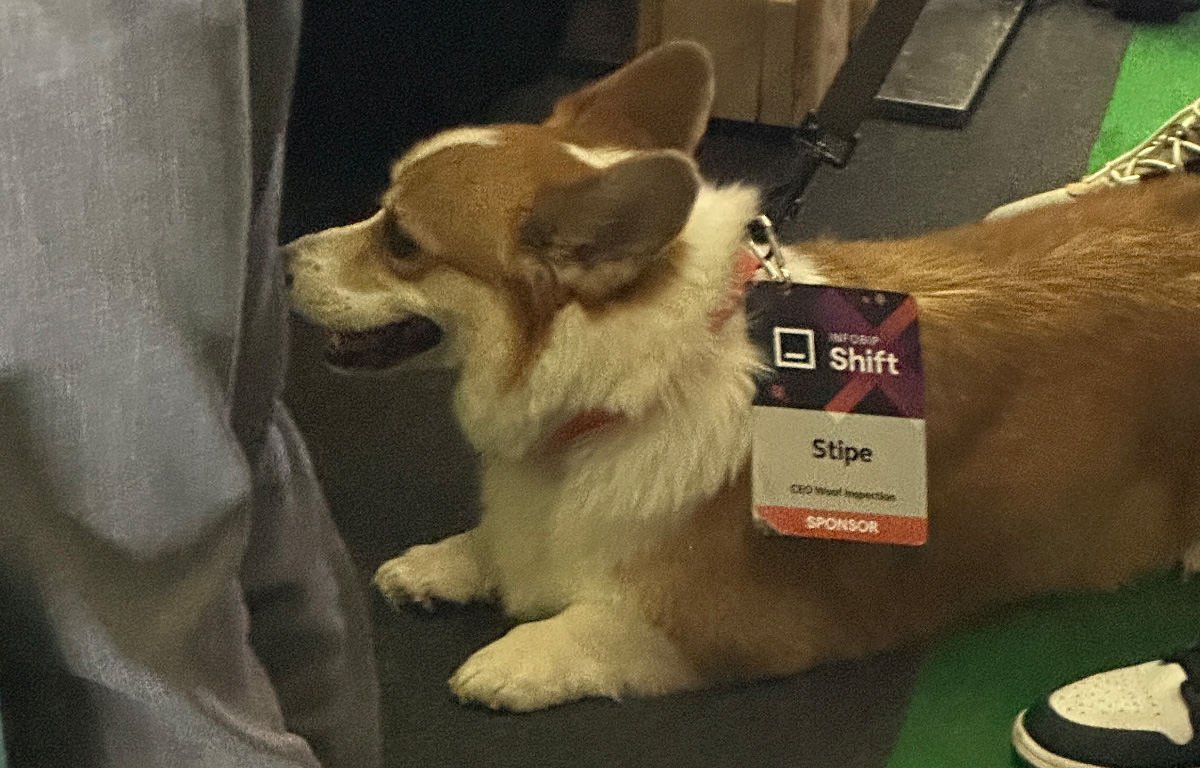 The Startups Area was quite interesting as it was filled with a large number of green and impact-focused companies. It is great to see more and more companies focusing on the big picture and creating great products in a way that is sustainable.
Ones that stood out to us in that aspect were the natural cosmetics startup Silvan and the natural sneaker brand Miret.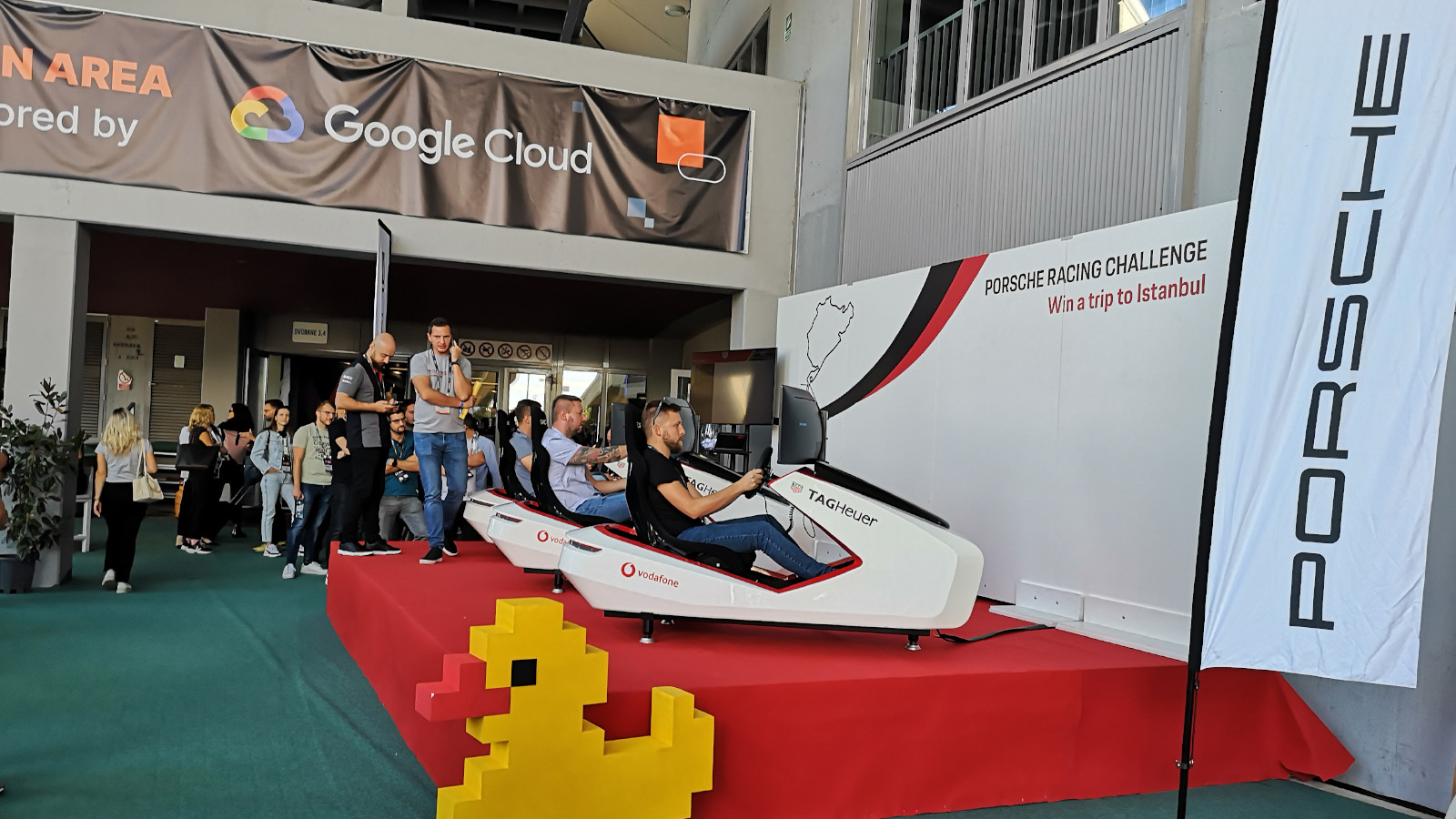 And after all of the talks and pitches and networking was done, a party powered by Rapyd in Zadar's Arsenal was the cherry on top of a superbly organized conference. The name of the event was The Moment to Hack the Galaxy – and we were greeted by a large moon hanging from the ceiling.
Back to reality
This year's Infobip Shift was the first Shift conference we attended and it exceeded our expectations. After the taste of the future, we came back to reality, but with new ideas, some new acquaintances and a whole lot of positivity.
And the only thing we can say is – see you next year!