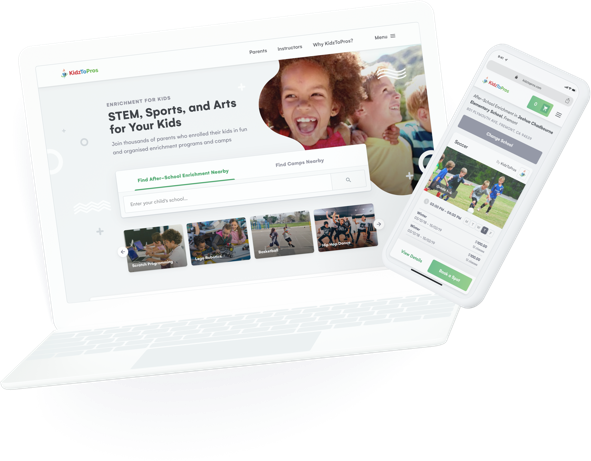 KidzToPros (EdTech)
12% Increase in conversion rate
Building 5 new digital products, opening 3 new US markets and activating more than 13,500 children in less than 3 months
KidzToPros (KTP), a fast-growing Silicon Valley startup, offers educational after-school enrichment programs and seasonal camps for children in the United States. With Speck, KTP has worked and developed a variety of products over the years.
After successfully delivering their complex administrative interface, native mobile apps for their instructors, and many other products they offer, we focused our efforts around creating the perfect user experience for two very different user groups on their platform – the vendors and the parents.
I never looked at Speck as an agency that worked for me. They are true partners and brilliant thinkers!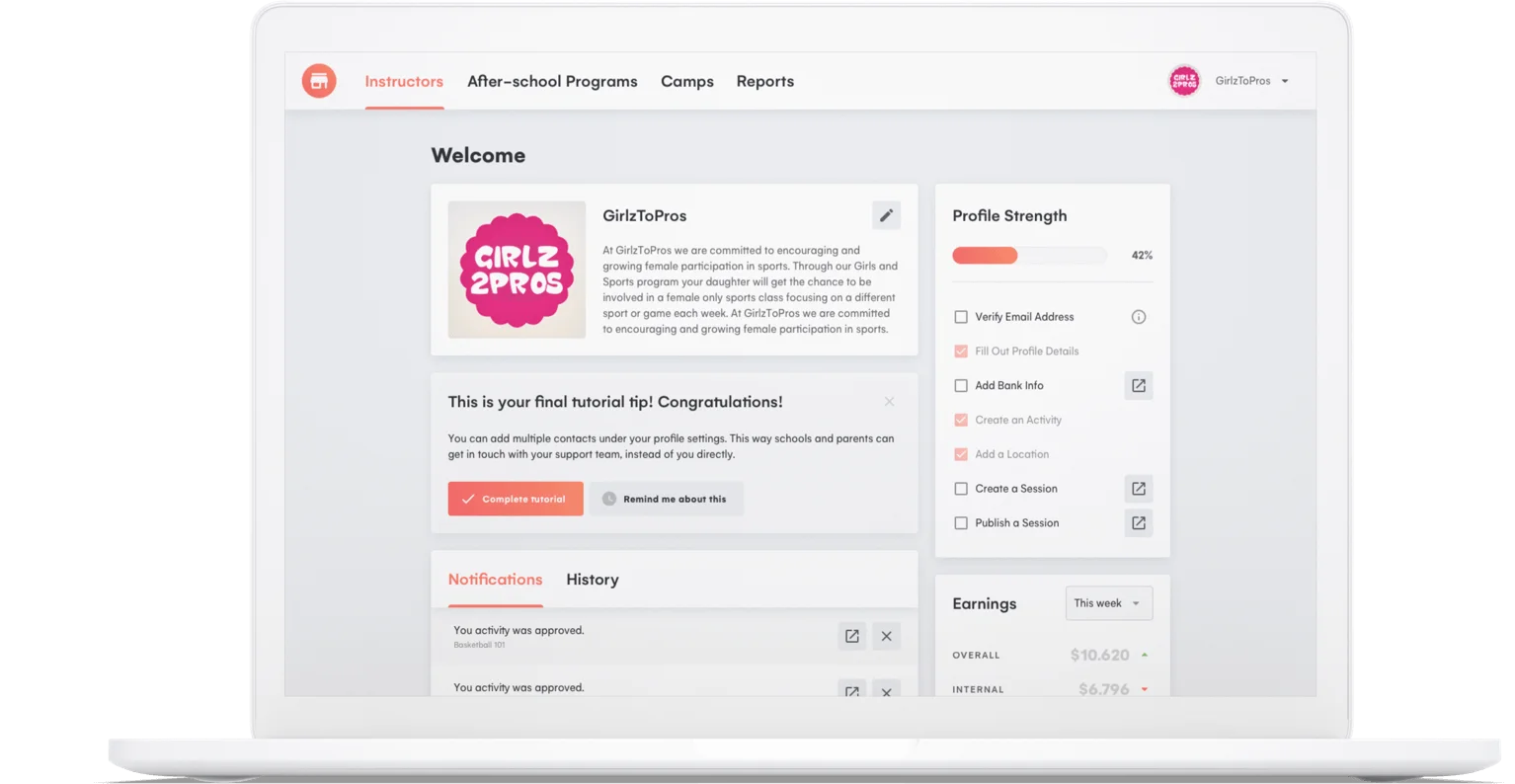 Making daily vendor operations a breeze
KidzToPros vendor interface is used daily by the companies who offer enrichment programs and camps through the KTP platform. We started our design experience by conducting interviews with people who currently manage instructors and class schedules. Instead of tiresome color-coded notes and excel sheets, we decided to create an easy-to-use, clutter-free interface while reusing some of the components already designed for the administrative interface.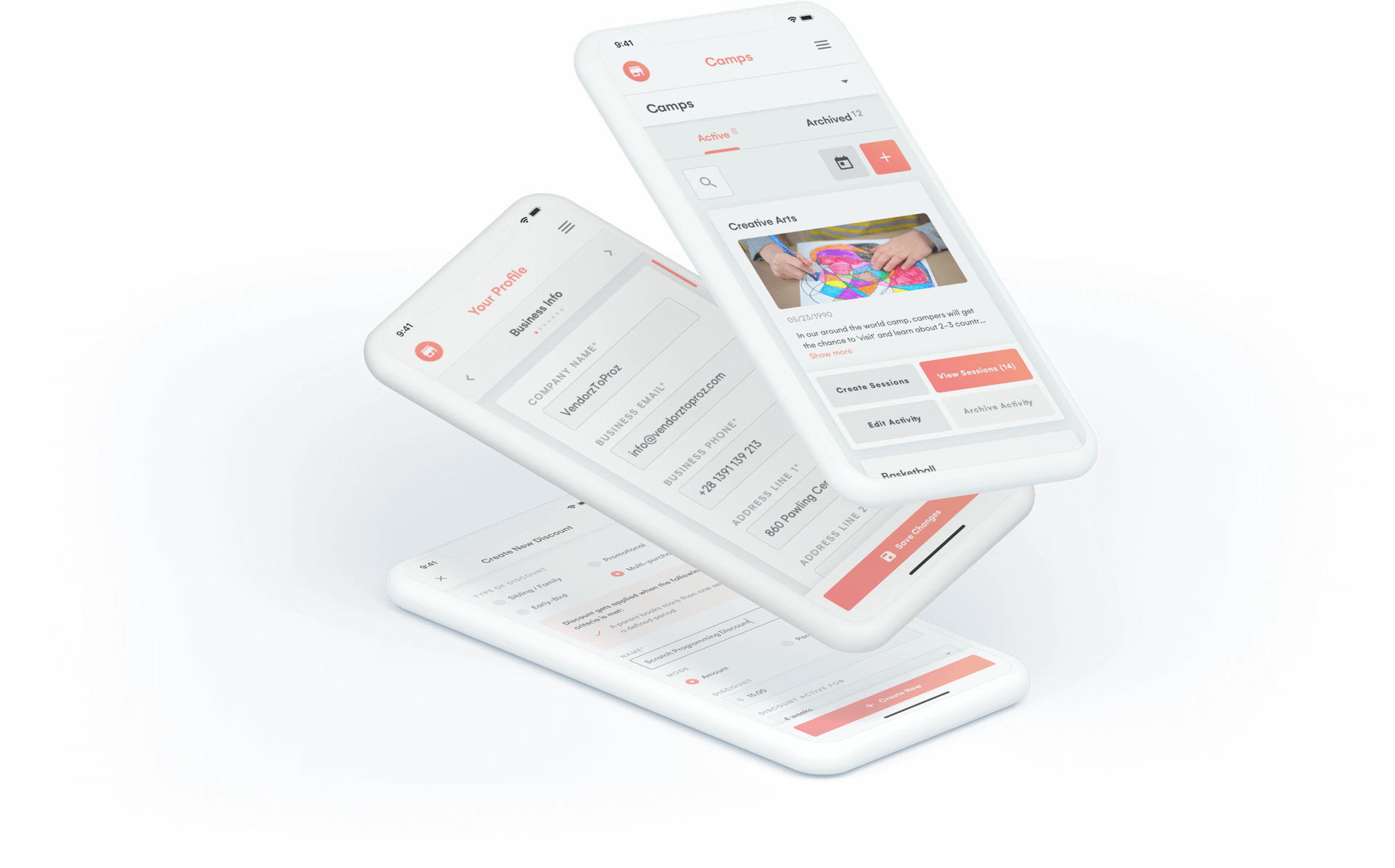 Flow in focus
The reusability of components was a priority as it allowed us not only to decrease production time but also to focus more on designing and testing flows. Vendors, unlike KTP admins, don't have formal training about the interface they're using so further readjustments had to be made to assure everything in the vendor interface is self-explanatory and user-friendly – from onboarding to managing timetables.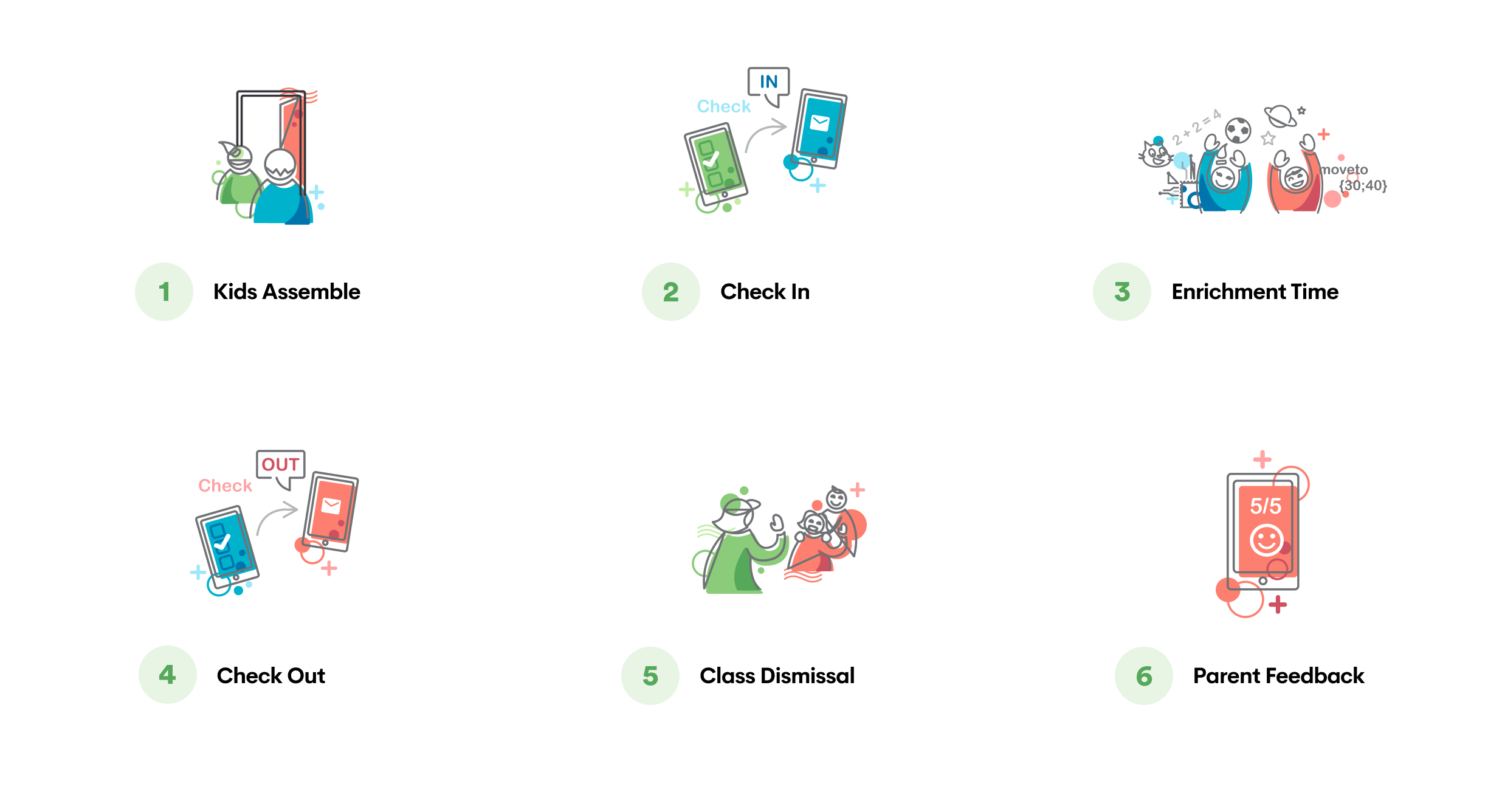 Your child's activities at a glance
No more unnecessary phone calls, payment hassles, and organization issues when applying your kids for after-school enrichment or camps. All parents have to do is register, find their child's school or camp and book the desired activities.
Once the classes and camps begin, parents can keep track of whether there are any delays in the schedule, book additional enrichment programs for their kids or simply have a look at their children's calendar and always know what they are up to next. We've also integrated a new messaging option that gathers all emails KTP sends to parents in one place.
Does building better platforms mean higher conversion rates? This once again proved true, as these solutions resulted in enhancing and diversifying the KTP's vendor base, as well as in increasing the revenue streams.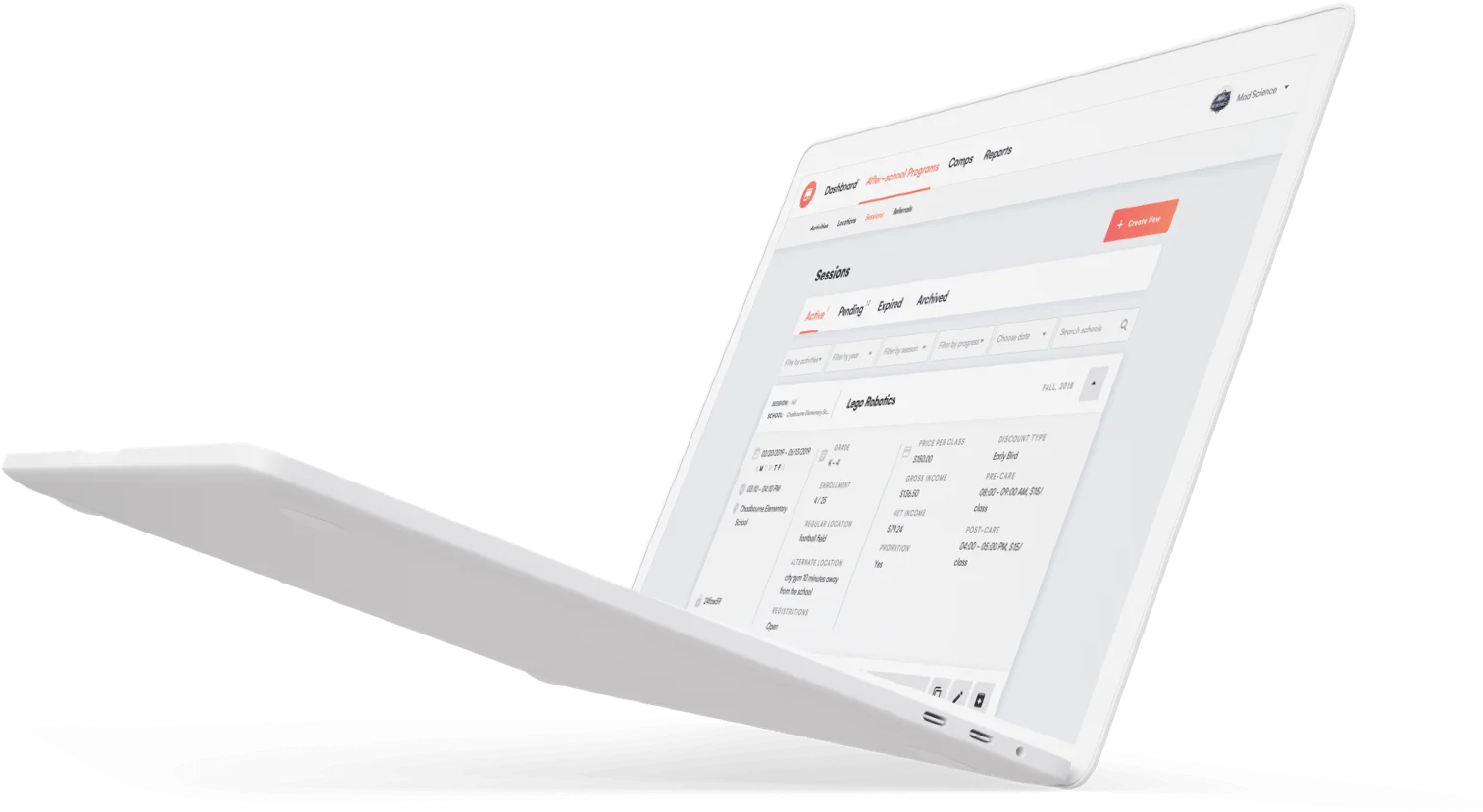 Results
Connversion rate
+12% Increase
Cancellation requests
-14% Reduction
Designed & implemented
644 Screens
"I am immensly impressed with Speck! This dedicated team of professionals helped me propel my company to a place where it deserves to be. I never looked at Speck as an agency that worked for me. They are true partners and brilliant thinkers!"