Join our speck network and work with us on innovative and successful projects
WordPress Developer (Freelance)
Remote, Croatia
We are looking for a freelance Senior WordPress Developer with 4+ years working experience in web development, to join our Speck Network and collaborate with us on building successful products customers love to use!

Some of the products we are currently working on in Speck
Drivedo (former Autoskola.hr) – A product that we have developed independently enables candidates to prepare better for exams in traffic regulations as part of training for driving schools and allows driving schools to easily track the progress of candidates.
24sata – We are working alongside one of the strongest media brands in Croatia, where our role is to ensure their platform is at its best performance. By using automated scripts, various types of testing, auditing the tech performance, our team is in charge of ensuring all news are delivered to consumers at maximum speed, for the best user experience.
Školska Knjiga – Croatia's largest book publishing company offers a unique app to their customers that facilitates class planning. Speck is the production partner for this product, meaning we are working closely with them on maintaining, updating and planning further development of the product on the market by using analytics and behavioral data.
Bagless.io – A social discovery 3D web platform, allowing anyone anywhere to create and explore real-world locations, together. It offers users to join their team members in a virtual copy of their office, grab a drink in a virtual bar, window-shop from the comfort of their home, and much more.
What can you expect from us?
1. Competitive compensation
We offer you a competitive compensation package along with regular evaluations of your skills and knowledge.
3. Flexible working schedule
You can shape your working schedule according to your life, hobbies, and interests. No questions asked as long as the job is done.
4. Remote work
Even though we have an office in Zagreb (HUB385), we are a remote-first company.
5. Professional development
We make sure you have access to any online course or book that you need.
6. SPECKtacular company culture
We respect one another enough to give and receive honest feedback. But we also know that the most valuable feedback are spoken through empathy which is why we nurture the culture of inclusivity and teamwork.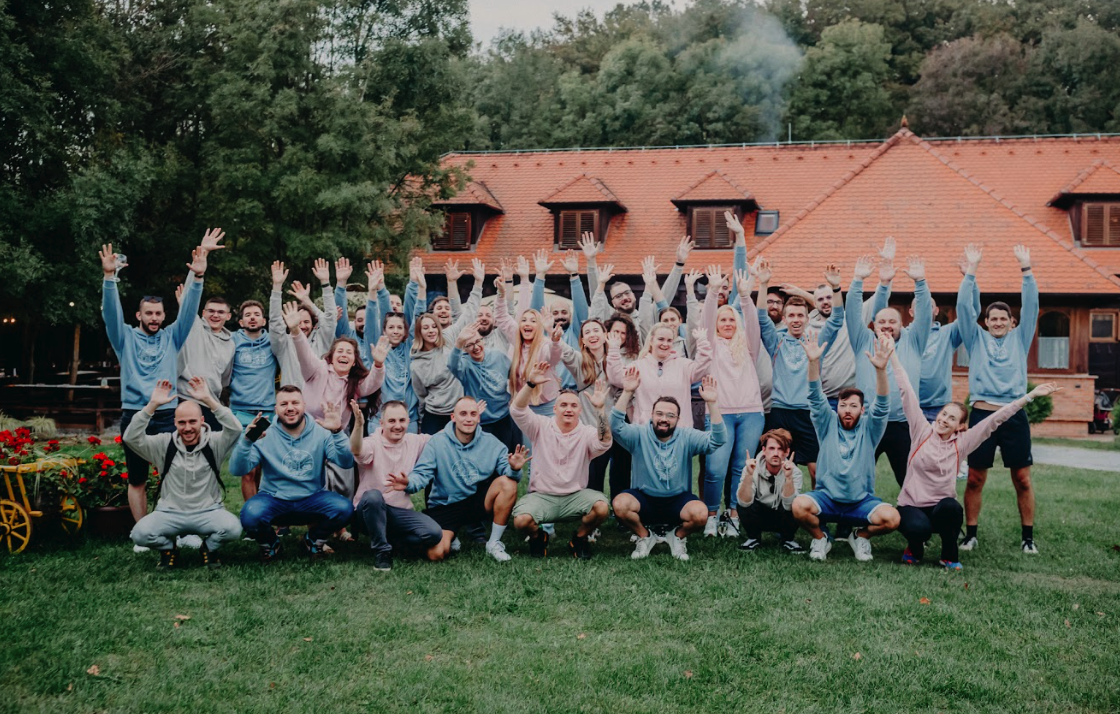 What do we expect from you?
4+ years of working experience in web development
4+ years of experience in developing WordPress websites
3+ years of experience with HTML and CSS (SCSS, LESS, SASS)
2+ years of experience with PHP and JavaScript
Excellent knowledge of the whole WordPress ecosystem (themes, plugins, administration, hosting, DNS management)
Experience in working with e-commerce WordPress solutions (WooCommerce, Shopify, others) and payment processing (Stipe, CorvusPay, PayPal, others)
Experience in adjusting WordPress plugins
Experience in adjusting WordPress themes
Familiarity with the best SEO practices and SEO optimization methods in the WordPress ecosystem
Good understanding of relational databases
Good organizational skills
Excellent knowledge of English
Bonus points for:
Experience in working with AWS, GC, Digital Oceanom and similar services
Experience in working with visual builders (i.e. Divi, Elementor)
What will be your responsibilities?
Development of e-commerce solutions and presentation websites for clients from Croatia, the rest of Europe and the US

Collaboration with developers, designers, product managers and QA engineers

Attending meetings with clients and making technical decisions and recommendations

Debugging and bug fixing

Sharing knowledge with other team members
In case you have the skills and knowledge mentioned above, don't hesitate – send us your CV and we will get back to you! 🙂
If you have any questions about this position, shoot us a message at [email protected]
The position is open until filled.