DESIGN SPECKLESS PRODUCTS WITH SPECKTACULAR COLLEAGUES
Senior UX/UI Designer (Freelance)
Remote, Croatia
We're looking for a freelance addition to our design department – a team member highly experienced in UX/UI design looking to work on digital products for a variety of clients, industries, and markets. If quality designs, measurable impact, and a supportive work environment fit your own career goals and aspirations – send in your application!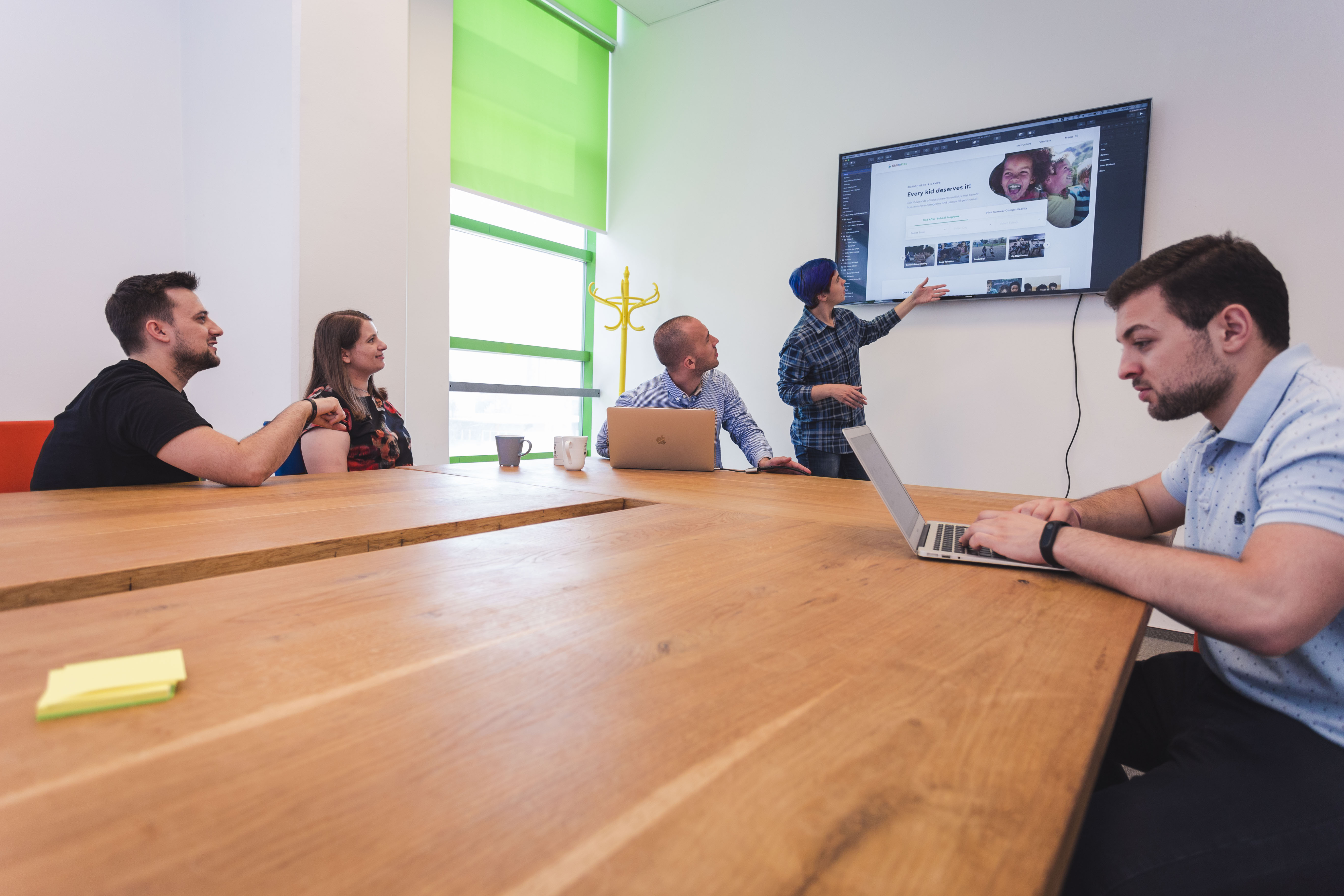 About us & the role
Although our astonishing growth has won us numerous awards, such as the Deloitte Rising Star for the Fastest Growing IT Agency in Europe, we believe this to be just the start. In this journey, the design team is the one to leave the longest impression – they ensure the visual quality of the product delights our clients and their customers for years to come.
Senior UX/UI designers own the design process. They research and define the right user experience in cooperation with our product managers, communicate their findings and recommendations to our clients, and ultimately deliver development-ready design systems. Freelancing members of our Speck Network enjoy a combination of both flexibility and support – a steady flow of quality projects alongside administrative, management and expert internal help.
Your responsiblities will include:

Conducting research in order to draw design-direction proposals (wireframes, mockups, design systems, …)
Effectively presenting your conclusions and proposals to various stakeholders, centered around the user experience and given business goals
Working closely with Product on creating user personas, flows and experiences, based on research, user interviews and usability tests
Proposing new processes and methodologies in the early stages of the projects
Closely collaborating with an interdisciplinary team of developers, quality assurance engineers, and other internal stakeholders
Requirements:
~4+ years of experience as a UX/UI designer for digital products (both web and mobile)
A track record of success in delivering designs with medium-to-highly complex user flows, as shown through a portfolio
Experience in determining customer and design requirements through research, interviews, and other means
Experience with design tools Sketch, Figma, Invision, etc.
Great dose of empathy towards users
Good understanding of analytics and setting measurable and achievable design goals
Excellent verbal and written communication, presentation and storytelling skills – in English and Croatian
Ability to thrive in a fast-paced environment
A proactive mindset coupled with a high energy/positive attitude
A high attention to detail
Bonus:
Understanding of web and mobile technologies and their impact on design
Experience in graphic design (tools such as Adobe Illustrator)
What we offer:

A highly competitive compensation package
A flexible schedule that fits your work-life balance
An opportunity to work on impactful, challenging, and rewarding projects for various industries and markets
A supportive work environment that encourages ownership and demands frequent feedback
Remote-first work, with an available office based on your preference