Work with us on successful US platform for campaign management
Senior Python (Django) Developer
Remote, Croatia
We are currently hiring a Senior Python (Django) Developer to join our team on the HubDialer project, a leading platform for campaign management and automated calling in the US. For this position, we're looking for a candidate with 4+ years of working experience with Python and at least one of its frameworks (preferably Django).
About the project and your position
The platform you are going to be working on is HubDialer, a web-based campaign manager. The product is primarily made for membership organizations, political campaigns, coalitions, and non-profits who rely on supporters and volunteers to help achieve their goals. It enables them to make personal connections with voters, activists, members, & supporters, and drive them to take action.
The core features of HubDialer are automated calling, voice mail management, enhanced volunteer recruiting and a web-based dashboard for monitoring campaign status.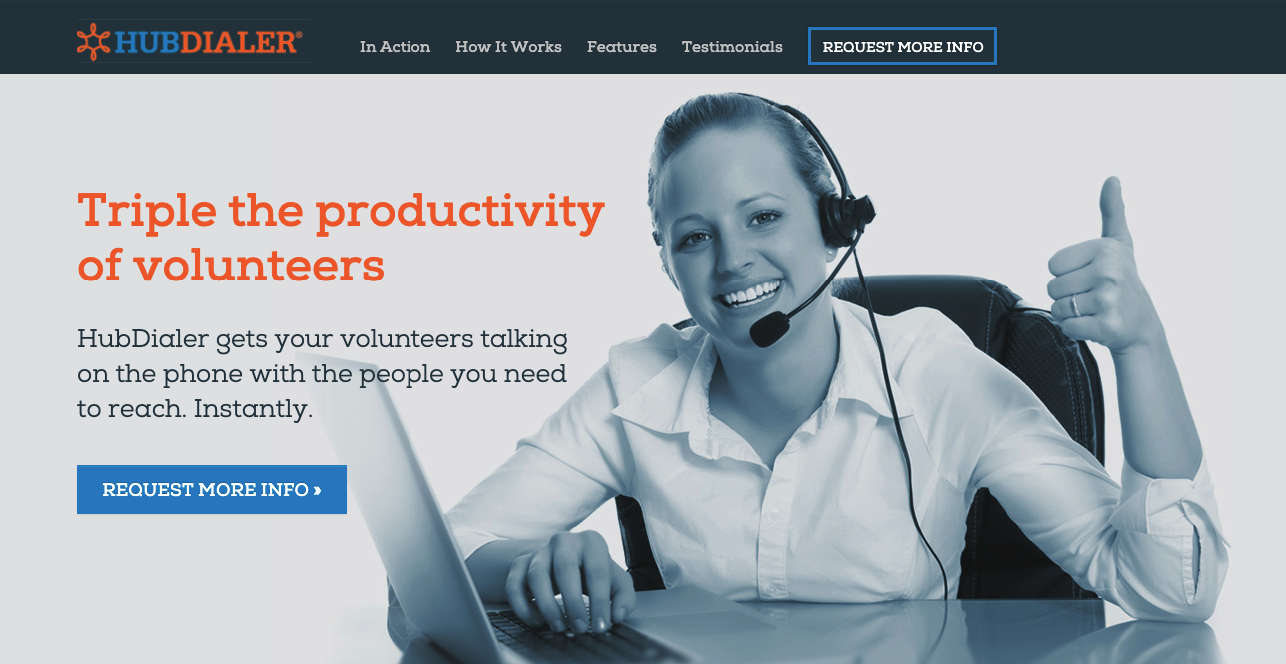 Your main responsibility as a backend developer will be to develop high-quality web applications, write clean code that can endure high traffic and improve the platform quality and performance. You'll be working closely with the CTO.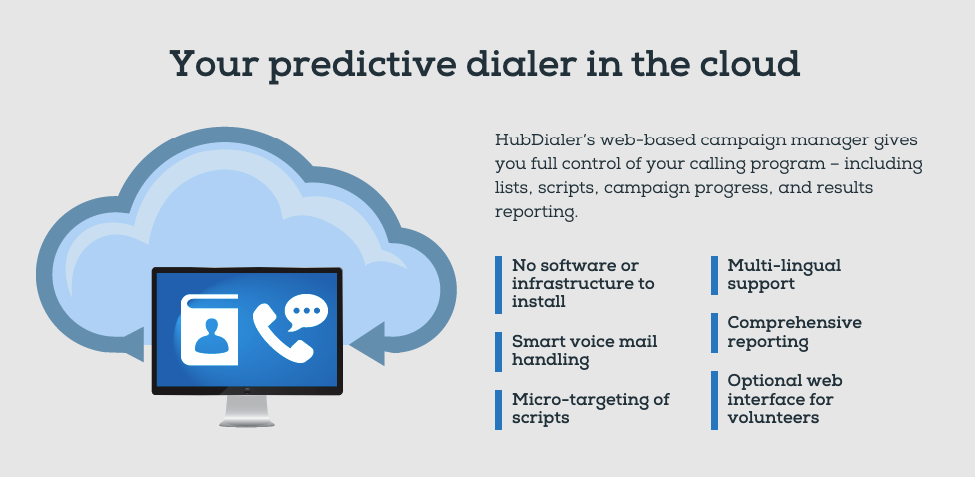 Some of the other products we are currently working on
Peterson's – a leading provider of test preparation materials (GMT, SAT, TOEFL), career exploration tools, and scholarship searches. The platform is the main source of information for more than 500.000 students yearly. Our team works directly with Peterson's founders and holds a great dose of ownership over the product development.
Drivedo (former Autoskola.hr) – A product that we have developed independently enables candidates to prepare better for exams in traffic regulations as part of training for driving schools and allows driving schools to easily track the progress of candidates.
Bagless.io – A social discovery 3D web platform, allowing anyone anywhere to create and explore real-world locations, together. It offers users to join their team members in a virtual copy of their office, grab a drink in a virtual bar, window-shop from the comfort of their home, and much more.
What can you expect from us?
1. Competitive salary
We offer you a competitive compensation package along with regular evaluations of your skills and knowledge to enable further growth of your salary, along with the additional benefits.
2. Modern tech stack
We hold full ownership over the tech stack on each project we work on and we are constantly looking for new ways to improve development and CI / CD processes.
3. Flexible working schedule
You can shape your working schedule according to your life, hobbies, and interests. No questions asked as long as the job is done.
Since HubDialer is based in Denver in the US, sometimes it will be required to adjust your schedule and be available in the afternoon hours for better coordination.
4. Remote work
Even though we have an office in Zagreb (HUB385), we are a remote-first company.
5. Professional development
We make sure you have access to any online course or book. Apart from that, you get a yearly education budget which you can use for additional education workshops, conferences, or anything else you need for your professional development.
6. SPECKtacular company culture
We respect one another enough to give and receive honest feedback. But we also know that the most valuable feedback is spoken through empathy which is why we nurture the culture of inclusivity and teamwork.
7. Slick equipment
MacBooks, monitors, headphones, magic mouses, and wireless keyboards – whatever you need to be at your best. In case you will be needing anything else, we are happy to hear your requests!
What do we expect from you?
5+ years of experience in the development role
4+ years of experience working with Python
Experience working within at least one Python framework (Django)
Experience in creating unit and integration tests (using Pytest, Mockery or similar)
Good understanding of web concepts – SOLID principles, OOP, design patterns and design of the complex architecture
Good understanding of SQL databases and experience in writing SQL queries
Knowledge of CI/CD processes
Experience working with GIT
Experience working with Digital Ocean
Experience working with Docker
Good organizational skills
Good knowledge of English
Bonus points for:
Experience in working with AWS cloud service
Experience in working with PHP frameworks
What will be your responsibilities?
Development of the high-quality web applications
Writing the clean code that can endure high traffic
Improvement the platform quality and performance
Cooperation with DevOps team
Testing, debugging, refactoring and bug fixing
Attending meetings with the product owner and understanding the business domain
In case you have the skills and knowledge mentioned above, don't hesitate – send us your CV and we will get back to you! 🙂
If you have any questions about this position, shoot us a message at [email protected]
The position is open until June 27th or until filled.