Lead the development team on successful US platform for campaign management
Product Manager
Remote, Croatia
We are currently hiring a Product Manager for HubDialer, a leading platform for campaign management and automated calling in the US. We're looking for a candidate with 2+ years of working experience in product management, to coordinate the development of the HubDialer platform by prioritizing and setting goals aligned with the product's business direction
—
Total gross salary range for this position:
2000 to 2600 EUR – depending on your skills and experience.
About the project and your position
The platform you are going to be working on is HubDialer, a web-based campaign manager. The product is primarily made for membership organizations, political campaigns, coalitions, and non-profits who rely on supporters and volunteers to help achieve their goals. It enables them to make personal connections with voters, activists, members, & supporters, and drive them to take action.
The core features of HubDialer are automated calling, voice mail management, enhanced volunteer recruiting and a web-based dashboard for monitoring campaign status.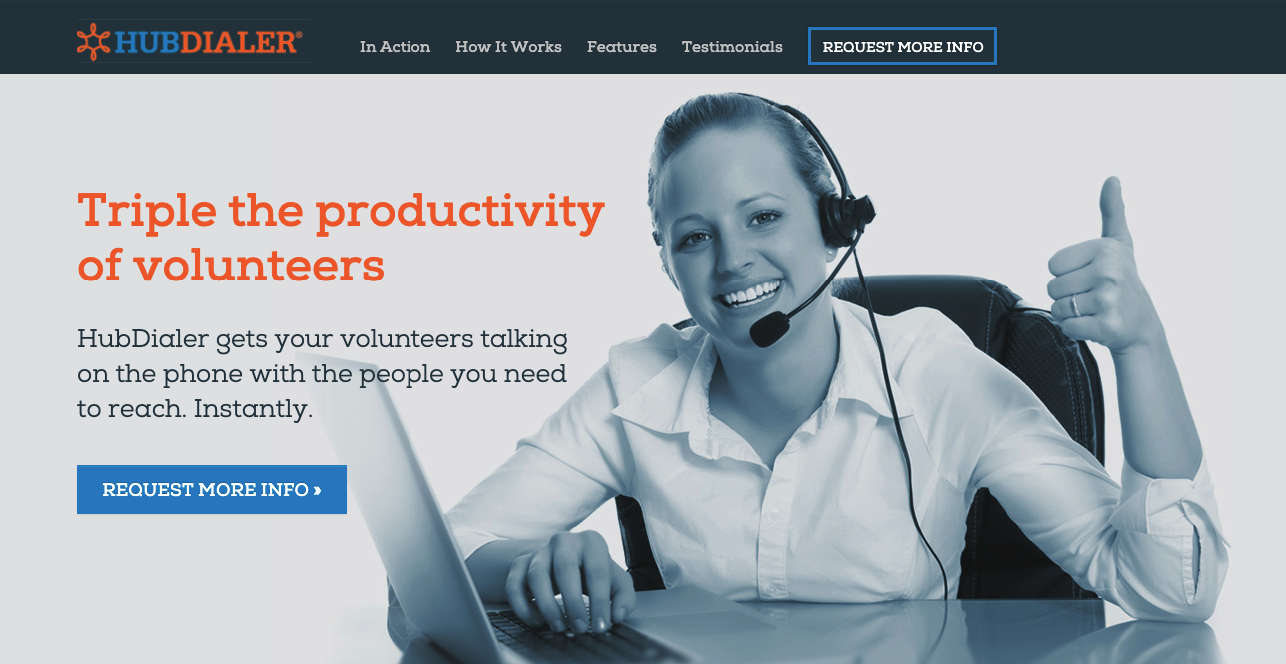 Your main responsibility as a product manager will be to help plan new features, provide support from the product side, coordinate the team of developers, prioritize their work and suggest improvements. Also, you will work closely with the CEO, and suggest changes to optimize the main parts of the product, for it to meet the business goals.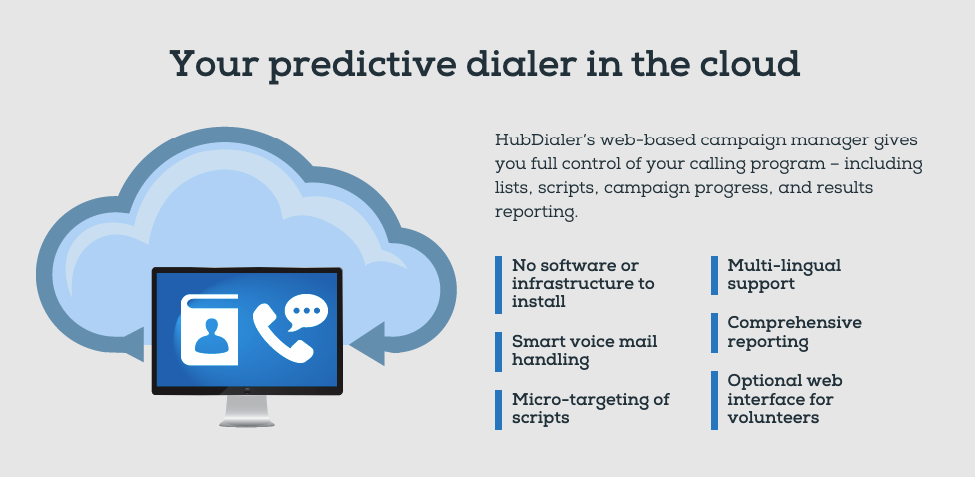 What will you do?
Lead interdisciplinary team on web development projects

Coordinate the development of the HubDialer platform by prioritizing and setting goals aligned with the product's business direction

Structure complex projects into clear tasks for your team members

Make sure all processes, user stories, features and workflows are properly documented

Prioritize tasks according to the business needs of clients

Build a trusting relationship with the client through clear and frequent communication

Lead meetings with the client to agree on functionalities and to keep track of project progress

Organize and lead daily meetings with the team

Make sure your team is motivated and has everything they need to do their best work

Help the client with the product and strategic decisions

Create and deliver project development plans, briefs, estimates, and other deliverables, in collaboration with other departments
What do we expect from you?
2+ years of product management experience in the field of IT

Experience with agile methodologies and software product lifecycle management

Experience with working in a dynamic environment

Good understanding of the web/mobile application development process and technologies

Good understanding of the UX/UI design principles

Proactivity, responsible approach to the challenges on the project

Excellent organizational skills

Excellent communication skills

Excellent knowledge of English
Bonus points for:
An academic background in software engineering / computer science, or similar/equivalent knowledge acquired through work experience

Experience in working with US clients
What can you expect from us?
1. Competitive salary
We offer you a competitive compensation package along with regular evaluations of your skills and knowledge to enable further growth of your salary, along with the additional benefits.
2. Flexible working schedule
You can shape your working schedule according to your life, hobbies, and interests. No questions asked as long as the job is done.
Since HubDialer is based in Colorado in the US, sometimes it will be required to adjust your schedule and be available in the afternoon hours for better coordination.
3. Fully remote work
Even though we have an office in Zagreb (HUB385), we are a remote-first company.
4. Professional development
We make sure you have access to any online course or book. Apart from that, you get a yearly education budget which you can use for additional education workshops, conferences, or anything else you need for your professional development.
5. SPECKtacular company culture
We respect one another enough to give and receive honest feedback. But we also know that the most valuable feedback is spoken through empathy which is why we nurture the culture of inclusivity and teamwork.
6. Slick equipment
MacBooks, monitors, headphones, magic mouses, and wireless keyboards – whatever you need to be at your best. In case you will be needing anything else, we are happy to hear your requests!
In case you have the skills and knowledge mentioned above, don't hesitate – send us your CV and we will get back to you! 🙂
If you have any questions about this position, shoot us a message at [email protected]
The position is open until September 30th or until filled.