Join us in creating great digital products for our clients!
Mid Project Manager
Remote, Croatia
We are expanding our Project/Product team and have a growing number of projects, so we are hiring a Mid Project Manager, to serve as a crucial link between our clients and our technical teams and to help our business team with the client acquiring initiatives. If you have 2+ years of experience in leading IT projects, enjoy leading teams created of interdisciplinary experts, and have great communication and organizational skills, we expect your application!
This role will allow you to grow as a Project Manager – from EdTech to complex predictive dialing systems, you will learn a lot, but also contribute with your existing experience and bring top-notch value we strive to deliver to our clients.
Total gross 1 salary range for this position:
2.200 – 2.700 EUR – depending on your skills and experience.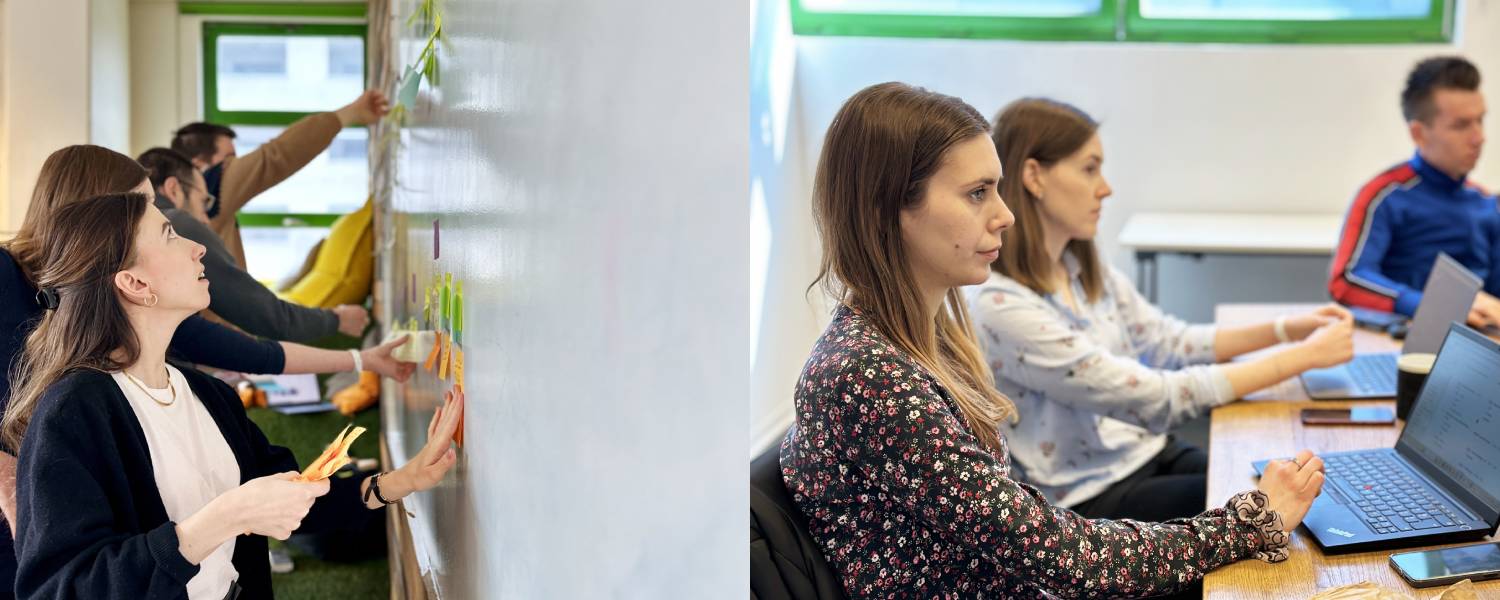 About our PM department and your role
Our PM department currently consists of 5 team members working on a variety of products and projects across several industries. The focus of this position is on team coordination, ensuring that the project achieves all goals within the timeline, as well as good and timely communication with the client.
When working on client projects, we strive for efficient, transparent, and timely communication with the client, as well as delivering great value to end consumers and improving our communities one business model at a time!
During your onboarding period, you will be introduced to the methodologies, tools, and processes we use. You will be briefly familiarized with our most important ongoing projects. In case you forget how something is done, you can revisit our internal Speck Wiki anytime!
As our new project manager, you will be leading interdisciplinary teams consisting of designers, developers, marketing specialists, QA engineers, and other skilled experts. As part of this leadership role, you'll work closely with our clients in order to understand their needs and propose the best course of action to help them achieve their goals. By taking ownership and empowering your team members, you will ensure that we deliver great products in a timely manner, and the features we are building support clients' business goals.
Internally, you'll be supported by and work with other departments in order to ensure project success. We can't wait to see you thrive!
What will be your responsibilities?
Leading interdisciplinary teams on web and mobile development projects
Structuring complex projects into clear tasks for your team members
Making sure all processes, user stories, features and workflows are properly documented
Prioritizing tasks according to the business needs of clients
Building a trusting relationship with the clients through clear and frequent communication
Leading meetings with clients to agree on functionalities and to keep track of the project progress
Organizing and leading daily meetings with the team
Making sure your team is motivated and has everything they need to do their best work
Helping the client with product and strategic decisions by involving a product manager and facilitating communication
Creating and delivering project development plans, briefs, estimates, and other deliverables, in collaboration with other departments
Collaborating with business team on initiatives for acquiring new clients
Frequently aligning and working with other departments to ensure project success
What do we expect from you?
2+ years of project management experience primarily in the field of IT
Experience with agile methodologies and software product lifecycle management
Working experience in the IT industry and experience working in a dynamic environment
Good understanding of the web/mobile application development process and technologies
Good understanding of the UX/UI design principles
Proactivity, responsible approach to the challenges on the projects, willingness to get out of the comfort zone, and the ability to quickly learn new skills
Experience in working with PM tools (i. e. Jira)
Excellent organizational skills
Excellent communication skills
Excellent knowledge of English
Bonus points for:
An academic background in software engineering / computer science, or similar/equivalent knowledge acquired through work experience
What can you expect from us?
1. Competitive salary
We offer you a competitive compensation package along with regular evaluations of your skills and knowledge to enable your further growth and growth of your salary, along with the additional benefits.
2. Flexible working schedule
You can shape your working schedule according to your life, hobbies, and interests. No questions asked as long as the job is done.
3. Remote work
Even though we have an office in Zagreb (HUB385), we are a remote-first company.
4. Professional development
We make sure you have access to any online course or book. Apart from that, you get a yearly education budget which you can use for additional education workshops, conferences, or anything else you need for your professional development.
5. SPECKtacular company culture
We respect one another enough to give and receive honest feedback. But we also know that the most valuable feedback is spoken through empathy which is why we nurture a culture of inclusivity and teamwork. We hold regular performance review meetings to keep track of how our team members are progressing and how satisfied they are. We organize an all-hands meeting on the company level, to share what's going on inside each department, and on every project. Apart from those meetings, we're also open at any time for team members to reach out with any questions, ideas, or concerns they wish to communicate.
6. Slick equipment
MacBooks, monitors, headphones, magic mouses, and wireless keyboards – whatever you need to be at your best. In case you will be needing anything else, we are happy to hear your requests!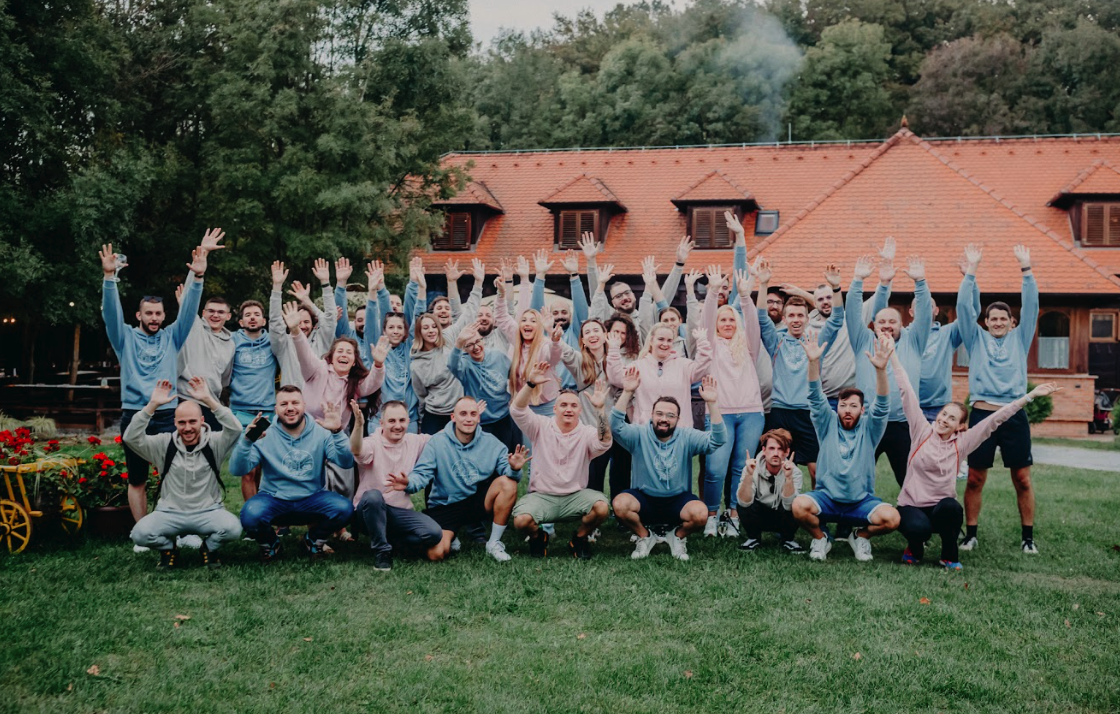 Some of the products we are currently working on in Speck
Peterson's – a leading provider of test preparation materials (GMT, SAT, TOEFL), career exploration tools, and scholarship searches. The platform is the main source of information for more than 500.000 students yearly. Our team works directly with Peterson's founders and holds a great dose of ownership over the product development.
HubDialer – a web-based campaign management tool, that enables automated calling, voice mail management, enhanced volunteer recruiting and a web-based dashboard for monitoring campaign status.
Autoskola.hr – A product that we have developed independently enables candidates to prepare better for exams in traffic regulations as part of training for driving schools and allows driving schools to easily track the progress of candidates.
Bagless.io – A social discovery 3D web platform, allowing anyone anywhere to create and explore real-world locations, together. It offers users to join their team members in a virtual copy of their office, grab a drink in a virtual bar, window-shop from the comfort of their home, and much more.
In case you have the skills and knowledge mentioned above, don't hesitate – send us your CV and we will get back to you! 🙂
If you have any questions about this position, shoot us a message at [email protected].
The position is open until filled.