Take control of our Product and Project Management department
Head of Product
Remote
We are looking for an experienced and highly organized Head of Product to lead our Project and Product management department, upgrade existing and set up new work processes, and ensure that our teams can efficiently tackle larger and more complex challenges.
__________
TOTAL GROSS SALARY: 4.000-5.300 EUR
__________
ABOUT YOUR ROLE
Our Project and Product Managers serve as links between our clients and our technical teams. And as our Head of Product, you will be in charge of making sure those links are strong and evergrowing.
The PM department that you'll be taking over currently consists of 4 managers who are working on products and projects for clients, as well as internal ones. As a part of this leadership role, your objective will be to take ownership, empower your team members and build processes which will ensure that our entire collective can deliver great products that:
are built on time,
are built within budget
are up to standards of high quality
help our clients and us achieve business goals
CORE RESPONSIBILITIES
Day-to-day management of the Project/Product Management department
– Regular meetings with PMs
– Following the communication of PMs with the clients
– Helping PMs with certain initiatives and activities
– Making sure all activities are executed according to the initial plan and addressing potential issues as they arise
– Occasionally jumping into project activities when needed or when the PM is absent
– Weekly meetings with team leaders
Onboarding new team members
– Helping them get to know the processes in Speck
– Helping them catch up with client projects
– Providing timely feedback
Mentoring more experienced team members
– 1-on-1 discussions with each PM to track the progress and define next steps in their career path
– Improving their existing skills and introducing new topics
– Working with the PMs to provide the client with the greatest possible value
Collaborating with Management, Business Development, Sales, HR, Finance and Marketing teams as needed
– Participating in presales (time & cost estimates, pitches) and sales processes (exploring upsell opportunities on current projects)
– Proposing new processes and approaches
Resource Management -> making sure we have enough capacity to handle active projects and take over new ones
Active contribution to Project/Product Management Wiki -> enriching the current knowledge with own findings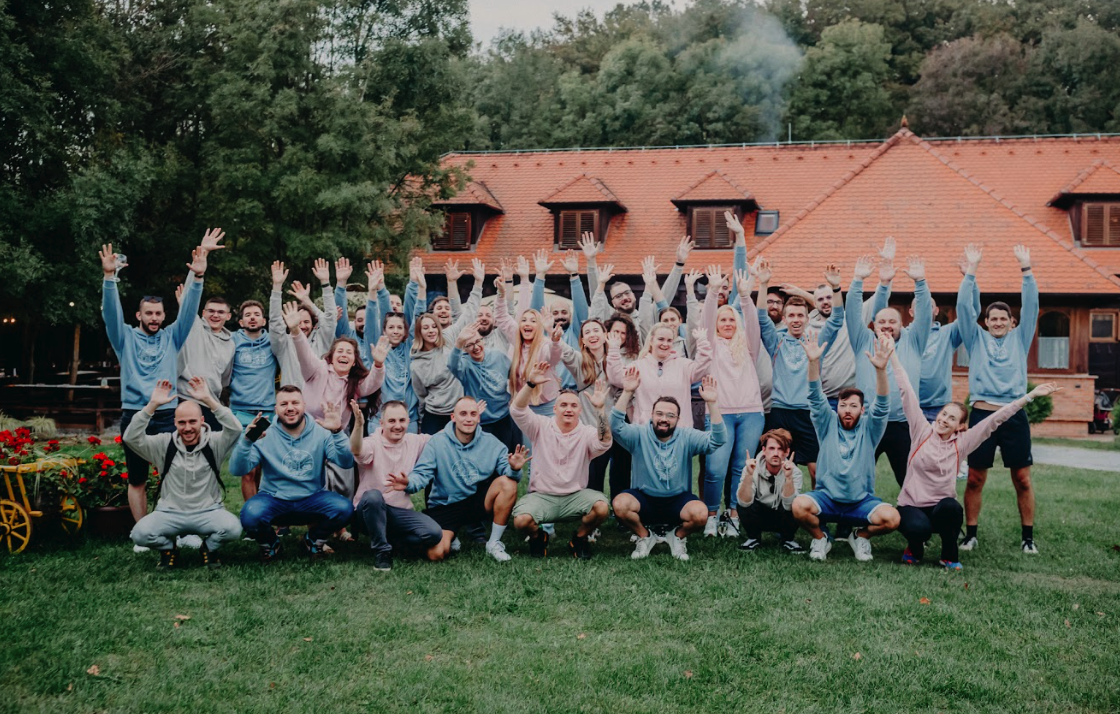 OPERATIONAL REQUIREMENTS
4+ years of experience in project and product management, primarily in the field of IT (min. 2+ years in product management)
Experience with agile methodologies and software product lifecycle management
Experience in working with PM tools (i.e. Jira, Notion, Asana, ClickUp, Monday)
Excellent knowledge of important UI/UX, QA and web/mobile development processes and principles
Exceptional attention to detail and organization -> carefully curated e-mails, great note-taking skills
Experience with planning and implementing goals through any of the frameworks (KPIs, OKRs, other…)
Experience with various aspects of product development (the more, the merrier) -> market research, roadmap planning, customer development, workshops, wireframing/prototyping, usability testing, time-logging, reporting, communication with clients, sprint planning/retrospectives, providing feedback to other team members, conflict resolution and mediation
Experience with mentoring and onboarding
Eagerness to work on self -> books, podcasts, courses
Excellent organizational skills, communication skills and knowledge of English
Assertive, empathetic, calm and ambitious personality
YOU GET BONUS POINTS FOR
An academic background in software engineering/computer science, or similar/equivalent knowledge acquired through work experience
Experience with leading an internal/client product by yourself
Experience with setting up main processes for an entire department
WHAT CAN YOU EXPECT FROM US
1. Flexible working schedule
You can shape your working schedule according to your life, hobbies, and interests. No questions asked as long as the job is done.
2. Remote work
Even though we have an office in Zagreb (HUB385), we are a remote-first company.
3. Professional development
We make sure you have access to any online course or book. Apart from that, you get a yearly education budget which you can use for additional education workshops, conferences, or anything else you need for your professional development.
4. SPECKtacular company culture
We respect one another enough to give and receive honest feedback. But we also know that the most valuable feedback is spoken through empathy which is why we nurture the culture of inclusivity and teamwork. Every 6 months we hold regular performance review meetings to keep track of how our team members are progressing and how satisfied they are. Every month we organize an all-hands meeting on the company level, to share what's going on inside each department, and on every project. Apart from those meetings, we're also open at any time for team members to reach out with any questions, ideas, or concerns they wish to communicate.
5. Slick equipment
MacBooks, monitors, headphones, magic mouses, and wireless keyboards – whatever you need to be at your best. In case you will be needing anything else, we are happy to hear your requests!
If this position sounds like it might be the right fit for you, please apply and let's talk – we'd love to hear your story and discuss how we can grow together!
And if you have any questions about this position, shoot us a message at [email protected]