Join us on Peterson's, the leading EdTech platform for test prep materials
DevOps Engineer (Freelance)
Remote, Croatia
We are currently hiring a DevOps AWS Engineer with 3+ years of experience that will join our team on the further development of Peterson's platform, the largest test-prep service provider in the USA. As a DevOps Engineer, you will work along with other experts from Croatia and USA on the development of stable and scalable infrastructure. For this position, we're looking for a long-term part-time collaboration (4hrs/day).
About the project you'll be working on
The client you are going to be working with is Peterson's, a leading provider of live, print, and online products and services, including test preparation (GMT, SAT, TOEFL), career exploration tools, and scholarship searches.

Peterson's platform is the main source of information for more than 500.000 students yearly, as well as their parents, teachers, and operations teams working on the college application management. The users of Peterson's platform also include universities across the US and government agencies. One of the products within Peterson's platform is also Dantes, a mobile and web application providing academic courses free of charge to all active-duty military, their families, and DoD civilians.
The team you'll be working with and the workflow
Our experts working in Peterson's platform use agile methodologies and use the Gitflow Workflow process to ideate, develop and deploy new products and product features.
We have a team of more than 15 experts that have been working on Peterson's platform development. In less than a year we have managed to improve the code quality through the Gitflow Workflow process. We use Gitlab merge request for code review, all of the new features are covered with functional and unit testing enabling us to cover the larger portions of code coverage. Also, we use the Gitlab CI/CD method to build, test and deploy new applications.
Some of the additional technologies we use include:
Development & deployment: Docker
Backend technologies: PHP, MYSQL, Redis
DevOps: Ansible, Terraform, automated deploy
Error Logging: Sentry.io
We have contributed to Peterson's platform quality through the development of the auth0 single sign-on authentication used through all of Peterson's products, as well as through the development of the native mobile application Dantes.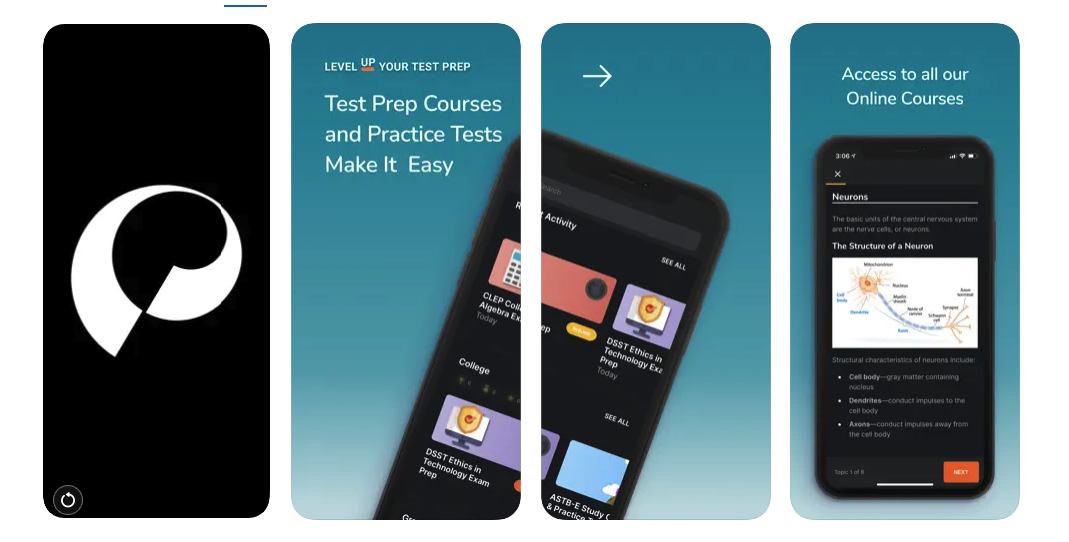 Our teams work directly with Peterson's founders and hold a great dose of ownership over the product development.
Other products we are currently working on
Drivedo (former Autoskola.hr) – A product that we have developed independently enables candidates to prepare better for exams in traffic regulations as part of training for driving schools and allows driving schools to easily track the progress of candidates.
24sata – We are working alongside one of the strongest media brands in Croatia, where our role is to ensure their platform is at its best performance. By using automated scripts, various types of testing, auditing the tech performance, our team is in charge of ensuring all news are delivered to consumers at maximum speed, for the best user experience.
Školska Knjiga – Croatia's largest book publishing company offers a unique app to their customers that facilitates class planning. Speck is the production partner for this product, meaning we are working closely with them on maintaining, updating and planning further development of the product on the market by using analytics and behavioral data.
Bagless.io – A social discovery 3D web platform, allowing anyone anywhere to create and explore real-world locations, together. It offers users to join their team members in a virtual copy of their office, grab a drink in a virtual bar, window-shop from the comfort of their home, and much more.
What can you expect from us?
1. Competitive compensation
We offer you a competitive compensation package along with regular evaluations of your skills and knowledge.
2. Modern tech stack
For setting up the server infrastructure our most common choices are tools from the AWS suite, Unix/Linux for OS, and many different tools (programming languages, NoSQL/SQL databases), and processes (CI/CD).
Since we are constantly looking for new ways to improve development and CI / CD processes, you will have an impact on the selection of new technologies.
3. SPECKtacular coworkers
The Croatian team you'll be working with is made of both technically strong and very cohesive team members. Before joining the Peterson's team, some of the team members previously worked in large and notable companies in Croatia and Europe, some led teams there, while some are very active in the tech community. Apart from being experts in what they do, they are also great to hang out with and talk about many different topics and interests.
4. Flexible working schedule
You can shape your working schedule according to your life, hobbies, and interests. No questions asked as long as the job is done.
Since Peterson's is based in Colorado in the US, sometimes it will be required to adjust your schedule and be available in the afternoon hours for better coordination. For this position, on-call availability is required and will be well compensated. All information about that will be shared with you during the first call.
5. Remote work
Even though we have an office in Zagreb (HUB385), we are a remote-first company.
6. Professional development
Want to learn new skills? We've got you covered – we make sure you have access to any online course or book you need.
7. SPECKtacular company culture
We respect one another enough to give and receive honest feedback. But we also know that the most valuable feedback is spoken through empathy which is why we nurture the culture of inclusivity and teamwork.
What do we expect from you?
3+ years of working experience as a DevOps Engineer
Experience in working with AWS technologies

VPC peering, Active Directory, VPN
EC2 auto-scaling groups, security groups, load-balancers
RDS clusters
Redshift
Route53
GUI and CLI

Experience in working with GIT
Experience in working with and setting up NoSQL and SQL databases (Oracle, MySQL, Redis)
Experience in setting up CI/CD processes
Experience with Unix/Linux operation systems and shell scripting
Experience with Docker and Compose
Basic software development skills
Good organizational skills
Good knowledge of English
Bonus points for:
Experience in writing Python scripts
Experience with AWS technologies – SNS, SQS, API Gateway
Experience with Ansible and Terraform tools
Experience with NGINX and HAProxy
Basic experience with WordPress
What will be your responsibilities?
Design and implementation of the architecture for server infrastructure for Peterson's
Cooperation with the development team in CI/CD process and in testing the system
Automatization of the process, system monitoring, helping to identify and solve the bottleneck of the system
Maintenance of the infrastructure
DevOps roadmap planning with the product team
In case you have the skills and knowledge mentioned above, don't hesitate – send us your CV and we will get back to you! 🙂
If you have any questions about this position, shoot us a message at [email protected]
The position is open until filled.